As per the official notice issued by the Civil Aviation Authority of Nepal (CAAN), all Airlines are required to operate flights to Lukla from Manthali Airport, Ramechhap starting the trekking season of September 2019.
While we understand that traveling to Ramechhap adds up five extra hours coupled with an extra layer of the hassle of managing logistics, this blog will help you see the brighter side of why Ramechhap to Lukla flight isn't as bad as it sounds.
Ramechhap Airport Only Operates Lukla Flights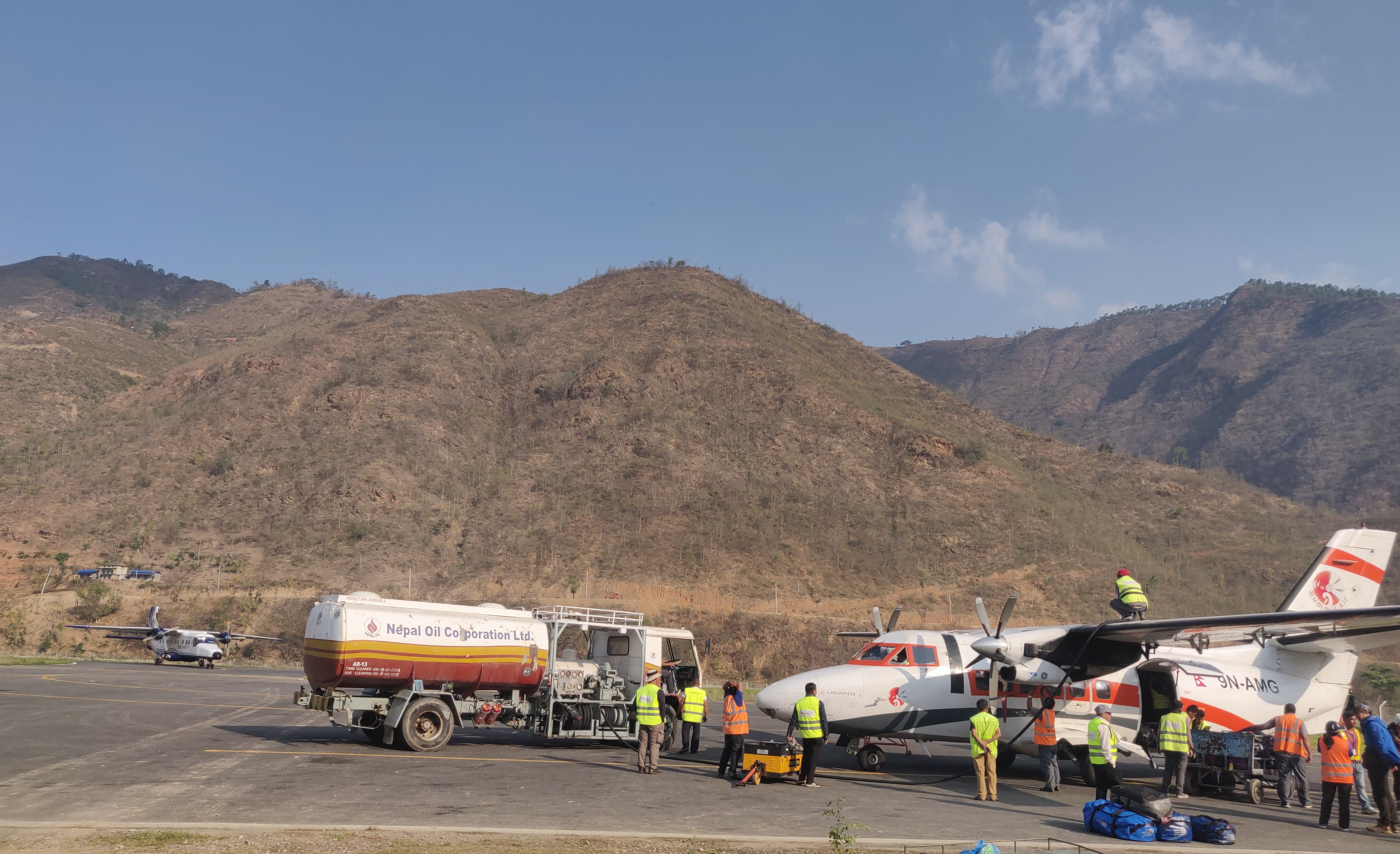 We all know that the flights to and from Lukla are infamous for cancellation and delays. Although we cannot deny the contribution of the notorious wind and blatant fog, the traffic congestion in the Kathmandu airport is another significant factor that has made things worse lately. We saw several instances the last season where the trekkers were forced to nest in the cold floors of Lukla Airport for several days despite the weather being advisable to fly. The situation is so bad at Tribhuvan International Airport (TIA, Kathmandu) that even the flight with Hon. Prime Minister on board was put on hold for a good 20 minutes due to the severe Air Traffic Congestion. And this will only get worse.
Thus, Ramechhap Airport is a perfect alternative to fly to Lukla as this Airport solely dedicates itself to operating Lukla flights.
Higher Probability of Flying to Lukla and Easy Backlog Management
Another common fear for trekkers is the uncertainty of flying to Lukla. Good thing is- Ramechhap Airport actually increases your probability of landing in Everest for the following reasons:
Weather in the Himalayas is pretty unpredictable, and the weather changes very quickly. Due to this,  Lukla Airport shuts down pretty quickly when the weather turns bad, and even opens up pretty fast when it clears up. Right now, TIA in Kathmandu cannot afford to consider the situation of the arbitrary Lukla flights with many sectors to look on. But Ramechhap Airport solves this problem as it is solely dedicated to Lukla flights and can open at any time increasing your probability to fly to and from Lukla.
Ramechhap Airport is also closer to Lukla than Kathmandu and takes you only 15-20 minutes. So this makes a favorable environment for more flights to operate despite the limitation in the number of Aircraft.
Despite the factors above, there's no denying that flight cancellations are inevitable. A backlog of a day can result in several days addition as the people who are scheduled for the particular day get more priority. However, backlog management is much easier from Ramechhap Airport due to the reasons mentioned above.
Important Note: From HoneyGuide's experience last season (April/May), none of the trekkers flying from Ramechhap had to stay back as flights were frequent and backlogs were managed easily. To the contrary, trekkers flying from Kathmandu had to make round trips to the airport for several days. Some even had no option but to take up helicopter options at extra pay.
No Need of Adding Days to Your Itinerary
A reason why a lot of trekkers freak out is that they think traveling to Ramechhap adds extra days to their itinerary. The important thing here to note is, one can smartly avoid this hassle of staying an extra day and staying overnight in Ramechhap. You have options to manage a vehicle that leaves Kathmandu at around 2/ 3 am early morning. (HoneyGuide will help!) This way, you can easily catch your morning flight to Lukla without adding any extra days. Same with the case on the return, as you will easily reach Kathmandu in 5 extra hours the same day.
And the Best Part- You Save Yourself 16 Bottles of Beer 
Although cost is not the pressing issue right now, traveling to Ramechhap by road and flight to Lukla actually saves you some good bucks. Here's the math:
Two-way flight cost from Kathmandu to Lukla is $180*2 = $360
While the two-way flight cost from Ramechhap to Lukla is $154*2 = $308 (Including two-way transportation from Kathmandu to Ramechhap)
This effectively saves you=  $360 – $308 = $52 = 16 bottles of beer in Kathmandu (650ml worth $3 each)
This is the deal you get if you book flights from Nepal Visit 2020 website. Beers aside, here are some additional benefits that you might find attractive if you book through us:
NO HASSLE OF LOGISTICS MANAGEMENT- We arrange transportation between Kathmandu to Ramechhap in the same cost of $154.
SAVE DAYS- We arrange transportation in a way you will leave from Kathmandu at 2 am the same day and also return back the same day as your flight from Lukla to Kathmandu.
JUST in case you aren't a beer person (Oops!), Here's a great deal worth $50 that you'll love: Book yourself hotels in Namche Bazaar for 3 nights, or anywhere in Everest Region for that matter through Visit Nepal 2020