Mount Everest Expedition Tibet 2023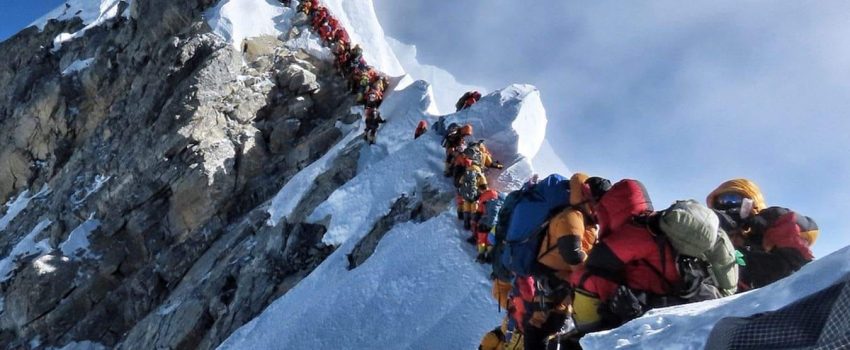 Activities: Everest Tibet Expedition
Country: Nepal / Tibet
Trip Grade:

+9

Group size: 1 to 20
Difficulty:Most Challenging
Departure City: Kathmandu / Lhasa
Trip style: Camping
Price:$40,500 Per Person.
Best Season: April to May
Overview
Everest Expedition-North 2022
Facts of the Trip:
Highest access: 8,848m (29,029ft)
Duration: 60 (typically) Days
Location: Nepal/Tibet border
Grade: Challenging
Himalayan sights: Shishapangma, Cho-Oyu, Lhakpa-re, Lhotse
Accommodation: Five-star hotel in Kathmandu
Transportation: Car, Jeep
Group Size: 01-10 persons per Group if more we splits group.
Best season: Spring Season
Major Activity: trekking/climbing
Include Activity: Visit Tibetan culture
Country: Tibet, China
Airport: Kathmandu Airport
Departure From: Kathmandu Intl Airport
Meals: B/B plan in Kathmandu & B, L, D in during trekking and climbing
Culture: Tibetan Culture
First Ascent: Edmund Hillary (NZ), Tenzing Norgay (Nepal), May 29, 1953
Climbing route: Northface
Co-ordinates: 27°59'17" N / 86°55'31" E
Itinerary Details of Everest expedition –North face (Tibet side)
8 April/Day 01: Arrival at Kathmandu Airport & transfer to Yak and Yeti hotel
9-10April /Day2-3: Rest and prep day for assignment & briefing before departure from Kathmandu.
11 April /Day 04: After having breakfast early in the morning, you drive from Kathmandu to Syprubeshi (1460m/4790ft) overnight at tea house accommodation .
12 April /Day 05: Early in the morning drive from Syprubeshi to Kerung border (2000m/6562ft) after immigration formalities at the border crossing, you drive to Kerung height (3200m/10499ft)-02hrs drive jeep. Overnight stay in hotel.
13 April /Day 06: After having breakfast drive from Kerung to Tingri (4,348 m (14,268 ft)) which takes about three hours drive. Overnight in hotel.
14 April /Day 07: Rest day at Tingri for acclimatization. Our guide will lead team up a local hill to 5,000m with great views of Cho Oyu.
15 April /Day 08: After breakfast drive from Tingri to Chinese Base Camp (5,150m) which takes 4 hours.
16 April /Day 9-11:Rest and acclimatization at Chinese Base Camp (5,150m). Prepare and arrange yaks to go to Advance Base Camp via middle camp.
19 April /Day 12: After breakfast, trek from Chinese Base Camp to Middle Camp (5,700m) which takes five to six house hours. Overnight in camp.
20 April /Day 13: Trek from Middle Camp to Advance Base Camp of Everest (6,485m.) Prepare camp overnight in camp
21 April/Day 14-55: Climbing period (summit of Mt. Everest 8,848m)
01 June /Day 56: Preparation for returning (clean advance base camp) and trek to Chinese Base Camp. Bring down all equipment by Yak.
02 June /Day 57: Clean Chinese Base Camp then drive from Chinese Base Camp to Tingri (4,348m/14,268 ft), which takes about seven hours, overnight in hotel .
03 June /Day 58: Early in the morning drive from Tingri (4,348m/14,268 ft) to Kerung boarder (2000m/6562ft)
04 June/Day 59: After the immigration formalities from China side, we will collect Nepal Visa from and drive to Kathmandu, transfer to hotel.
04 June /Day 59: Free day in Kathmandu and Nepalese cultural program with farewell dinner in the evening.
05 June /Day 60: Transfer to airport for final departure
Cost for the Trip:
| | | |
| --- | --- | --- |
| SN | Particulars of South Face Expedition | Cost per person |
| 01. | We offer you Full board 60 days Everest north face Expedition –spring 2020 | US$ 40,500.00 |
Full board service Cost Includes

All arrival and departure transfer services to and from International airport with Kerung boarder transport as per itinerary.
Friendship World Treks representative assistance you at the International airport both arriving and departing as per provided arrival and departure time frame.
5 Nights hotel accommodations in Kathmandu on B/B basis.
Land transportation from Kathmandu-Kerung-Kathmandu sector to all climbing member, Sherpa guide and kitchen staff as per itinerary.
All kitchen tent, stores tent, dining tents, toilet tents, tables, chairs, and cooking utensils at Base Camp and advance base camp.
Common climbing equipment (necessary rope, ice bars, ice screws, Ice hammer etc)
3 meals a day (Breakfasts, Lunch and Dinners with tea/coffee) along with available  Hotel/ Lodge/ Guest Houses  along the trail provided by China Tibet mountaineering association  and  tents camp accommodation during climbing members as per itinerary.
All food and fuel for Base Camp, Advance base camp and higher camps during expedition
Per climbing members have 50 kg baggage allowance from Chinese Base Camp to advance base camp and return carried by Yaks.
Daily Weather Report Services from Seattle based
Number of  cook and kitchen boy at Base Camp and advance base camp as per group size
Tibet visa and road permit for members, climbing Sherpa guide and kitchen crew.
Chinese Government Royalty to climbing Mount  Everest from north face;
One Experienced, Trained, Government Licensed, and 02-03 Times Everest Summiteers Climbing/expedition Guide (Sherpa) per members (1:1 ratio).
All wages, equipment, medical and accidental Insurances for all involved staffs in trekking and expedition.
Equipment allowances and wages for Climbing Sherpa's, cooks, kitchen boys and Chinese Government Liaison Officer
First Aid medical kits for the Group and the staffs.
Satellite phone carrying by Guide for communication and available for members with the cost of US$ 4 per minute call.
Appropriate food for high altitude and all climbing crew at base camp, advance base camp and above as required.
Fixed and dynamic rope during climbing period.
Heater will be provided at base camp for heating at the dining room.
Emergency Oxygen mask and regulator provided with appropriate charge.
Each expedition member will have an individual tent available in the ABC and CBC.
Solar panel for light and battery charger.
All tents for camp 1, 2 and 3. Ice fall charges for staff and high altitude climbing Sherpa guide.
 Gamow Bags (Portable Hyperbaric Chamber) in case of emergency.
6  Bottles (28L) of Poisk Oxygen will be provided each members
Latest model of Summit/Top out system mask and regulators
Sherpa's tents, food for climbing, and medical and travel insurance
Free assistance service for Cargo clearance and Duties.
Fresh cooked food and kitchen will be set up at base camp and advance base camp.
EPI Cooking gas, stove will be provided in camp one, Two and three for cooking food and boiled the water.
Generator will be providing for back- up of lighting power.
Transportation of food supply to Advance Base Camp from Kathmandu
Our service charge and Government Taxes levied in Nepal and Tibet.
Complete pre-departure information, flight ticket reconfirmation (If require by members)
Farewell Dinner in a typical Nepali restaurant with domestic culture show in Kathmandu.
Friendship World Treks surprise Gifts

Full board service Cost Exclude

Lunch and Dinner during your stay in Kathmandu (except farewell dinner)
Any packed food/snacks, aerated drinks, energy drinks, mineral water, alcohol, cigarettes, chocolates, nutria-bars
Any extra services or products or offers or activities which are not mentioned in the itinerary
Any extra expenses arising out of various/unforeseen situations like natural calamities, landslides, political disturbances, strikes, changes in Government regulations,
Any additional staff other than specified.
Rescue, Repatriation, Medicines, Medical Tests and Hospitalization expenses.
Medical Insurance and emergency rescue evacuation if required.
Travel Insurance and helicopter rescue.
Airfare of international flights.
Items of personal nature, Laundry Expenses, Tips
If due to any reason the Tibet boarder will not be open and client have to entry and exit to Lhasa, they have to pay for Round trip Lhasa flight ticket and Hotel accommodation in Lhasa with in extra cost.
Summit bonus for Climbing Sherpa guide will be US$ 1500.00 per climbing Sherpa guide.
Tips for Base camp staff will be US$ 150.00 per members collect by leaders at BC and handover to Sirdar or cook.
Personal garbage Deposit US$ 100.00 per members will be paid by client himself/themselves
Fixed rope charge will be fixed by TMA at base camp and members have to pay themselves/themselves. Sherpa guide fee will bear by company.
Expenses incurred towards usage of landlines, mobiles, talkie-talkies or satellite phones And Internet expenses
Clothing, Packing Items or Bags, Personal Medical Kit, Personal Trekking Gears
Nepal entry visa fee (Visa issuance is easy at the arrival)
Wake talkies & Filming permit.
Emergency rescue jeep charge US$ 900-1600 per trip to Lhasa or Boarder.
Personal climbing gears;
Nepal custom duty for import of expedition goods;
Any other item not included in "THE PACKAGE COST INCLUDES" SECTION
Tips, gifts, souvenirs.
Everest Expedition-North 2020
Facts of the Trip:
Highest access: 8,848m (29,029ft)
Duration: 60 (typically) Days
Location: Nepal/Tibet border
Grade: Challenging
Himalayan sights: Shishapangma, Cho-Oyu, Lhakpa-re, Lhotse
Accommodation: Five-star hotel in Kathmandu
Transportation: Car, Jeep
Group Size: 01-10 persons per Group if more we splits group.
Best season: Spring Season
Major Activity: trekking/climbing
Include Activity: Visit Tibetan culture
Country: Tibet, China
Airport: Kathmandu Airport
Departure From: Kathmandu Intl Airport
Meals: B/B plan in Kathmandu & B, L, D in during trekking and climbing
Culture: Tibetan Culture
First Ascent: Edmund Hillary (NZ), Tenzing Norgay (Nepal), May 29, 1953
Climbing route: Northface
Co-ordinates: 27°59'17" N / 86°55'31" E