The Everest Base Camp is the most popular and the most alluring place to go trekking in Nepal. Most people from all over the world flock here to find an escape in the land of the Himalayan mountains. The trek leads you through orgasmic mountain panorama, breathtaking high suspension bridges, lustful wooden trails, unique wildlife, secluded villages, and, spiritual monasteries. And one of the best things that make the Everest Base Camp Trek memorable is the wide variety of side trips available.

Also, please note that for a trek like Everest Base Camp Trek, side trips are more than just cute good-to-have additions to the main trek. They are the excursions that will make sure that you are acclimatized well enough to fully enjoy the main trek. Basically, due to the altitude gain in the trek, there are two acclimatization breaks during a trek to Everest Base Camp: one at Namche and another at Pheriche/Dingboche. During these breaks you stay two nights at the same spot to give your body the chance to get used to the rarefied atomosphere. And the best way to increase your acclimatization is by going high during the day and coming back to sleep at a lower altitude. And the worst thing you can do is to stay at the same spot lazily throughout the day, or worse doze off. For one of the things that happens during acclimatization is that your blood thickens which increases the chance of internal blood clots especially if you are inactive.
For more comprehensive information, see Everything about the Everest Base Camp Trek and Health and Safety while Trekking in Nepal.
Hence go make good use of your rest day during the Everest base Camp Trek. Here are some ideas:
1. Side trip to Thame (3,899m) from Namche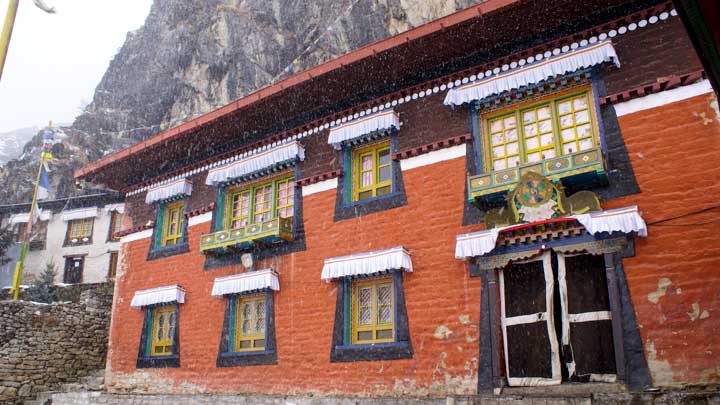 This side trip in the Everest Base Camp Trek route will take you through a part of the old trade route connecting Khumbu to Tibet. In stark contrast to its historic importance, you will encounter surprisingly low traffic along this section. The few trekkers along this route will be ones who have made their way from the Rolwaling Valley. The good thing about this trail is that there are some stunning views, plenty of wildlife and less people. You will be walking through pine forests and watch out for Tahrs and Monals along this section. Thame is one of the oldest villages in Khumbu. Thame monastery is also one of the three oldest monasteries in Khumbu. A quick fun fact about Thame is that it is home to Tenzing Norgay who with Sir Ed Hillary was the first person on top of Everest. Actually, Thame is kind of great at producing climbers of exceptional abilities. It is probably not related, but the Sherpas say Thame has the best potatoes too.
Duration: 7-8 hrs (Round trip from Namche)
2. Side trip to Kala Patthar (5,643m) from Gorakshep: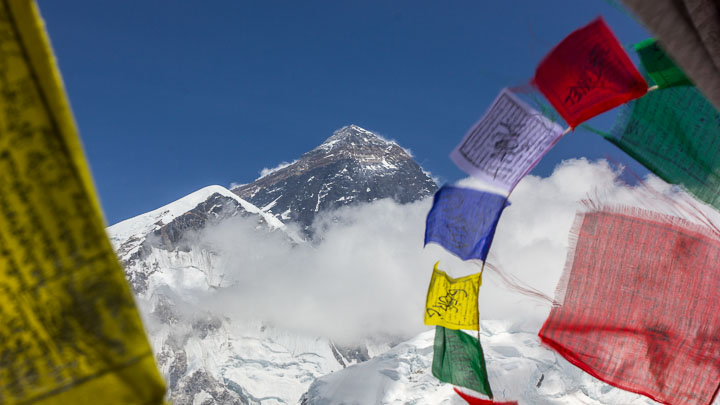 Kala Patthar is basically the best vantage point in Everest Base Camp Trek Route to view the world's tallest beauty, Everest. It is because you cannot see Everest directly from its base camp. Some people make a real early start to catch the sunrise from this viewpoint. Temperatures and motivation permitting, you should consider this option. But even if you start at sunrise, the views from the top is something to cherish for the rest of your life. The most important factor has got to be visibility though. Check up online for weather forecasts and even if it shows heavy clouds, wake up in the morning nevertheless. Weather predictions are just predictions and even a 4-hour clear window should be good enough. If Kala Patthar is no longer the Black Rock (that is what Kala Patthar literally translates to) because of snow, it pays to take it very slowly.
Duration: 3-5 hrs (Round trip from Gorakshep)
Also see Everest Base Camp Trek for more details.
3. Side trip to Gumela/Rimishung Monastery from Phakding: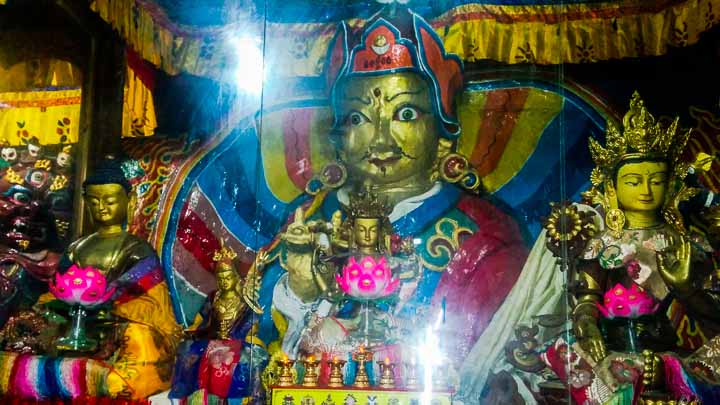 At the end of Phakding, there is a large yellow signboard advertising the trail to Rimishung. It is a wide trail that is easy to follow at least until the monastery and nearby settlement. The quiet walk through pine forests should take you to the monastery in about half an hour. The monastery is one of the oldest in Khumbu and while a modest affair has artforms that is steeped in history.
Duration: 30 min-1 hour (Round trip from Phakding)
4. Side trip to Chukung (4,735m) from Dingboche/Pheriche: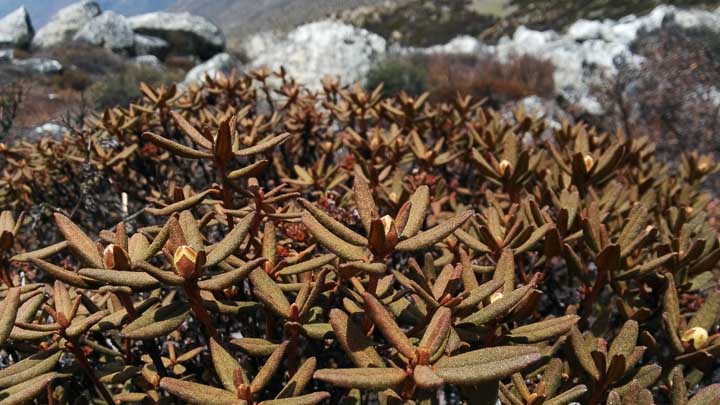 Chukung is an easy acclimatization day trip. This side trip will not only aid in acclimatization but is also one of the better introductions to alpine flora. The trail passes through rhododendron and juniper shrubs. Also, salient is the Alpine Shrubby Horsetail or Somlata which is a highly medicinal plant. If it is late spring, there will be some rhododendrons in bloom along with honeysuckle and cinquefoils. You will have to come during the monsoon in July/Aug to fully appreciate the flora of this area though.
Duration: 4-5 hour (Round trip from Dingboche)
5. Side trip to Khumjung and Khunde (3,780m) from Namche: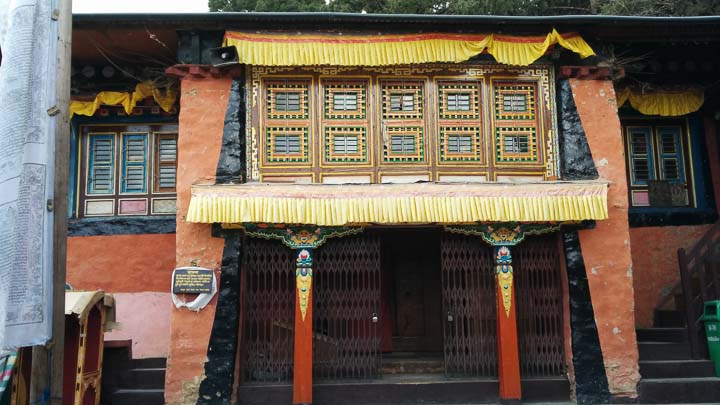 Khumjung is one of the most picturesque Sherpa villages and is an ideal way to kill the extra day if you don't wish to pass the time sitting the lodge in Namche. To get to Khumjung, first climb to the top of Namche. Once there go past the open field to the small lodges. There you will come to an intersection of four trails. The first trail is one you came from, the one to the left will take you to Thame while the one to the right will take you to Kyangjuma. It is the middle one that climbs steeply up the slopes that will take you to Khumjung. About half an hour of this steep climb will bring you to Syangboche which is a small airstrip town. Just as you reach the airstrip, make sure to keep to the right. You should reach a small hotel in about 10 minutes. From here it is relatively easy to follow the trail past the famous Everest View Hotel and beautiful mixed forest to land in Khumjung about an hour later. If you wish to stay, you will also find plentiful lodges in Khumjung.
Khunde is the next cluster of houses from Khumjung in the same valley.
In addition to these, here are some other sidetrips: The Pyramid or EvK2CNR from Lobuche, Ama Dablam Base Camp from Pangboche, and Nangkartsang Peak from Dingboche/Pheriche. Check out the place links to find more information about the side trips.